REVIEWS
VIENNA  *  VADUZ *  LUXEMBOURG * BARCELONA * MONACO * ZURICH * WARSAW
Massage is a balance between technical and personal skills, at the heart of which lies the therapeutic relationship.
Every time a therapist and a client come together in the context of therapy, this relationship is created.

 
This relationship has a special purpose and goal: to service the needs and best interests of our clients.
Susan Salvo
REVIEWS 
Below I present sample reviews so that you know that you can assured that I am 100% real, my work is a passion.
I approach it with commitment and professionalism so that you can fully enjoy the moments of relaxing massage.
Reviews are included below to give you a plenty of confidence when meeting with me and, 
that you will be sure that photos and my style of work  belong to me and not another person.
Masseuse Gloria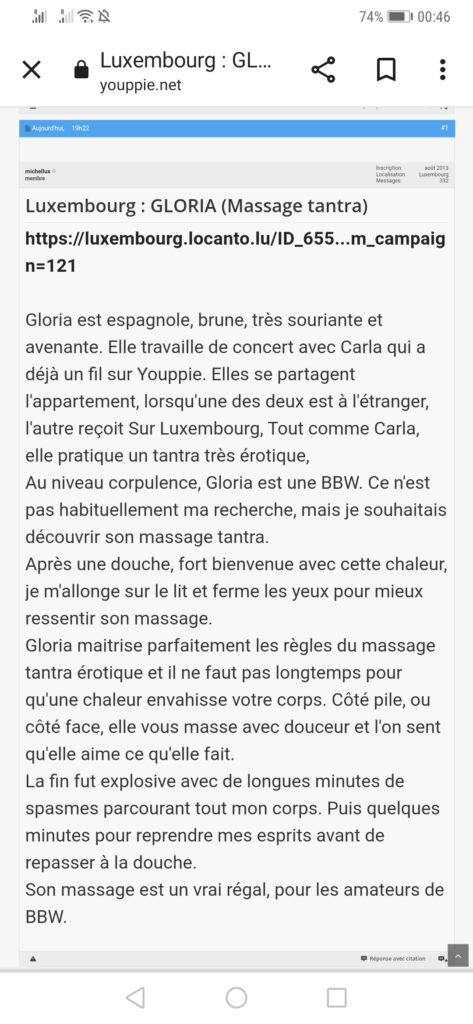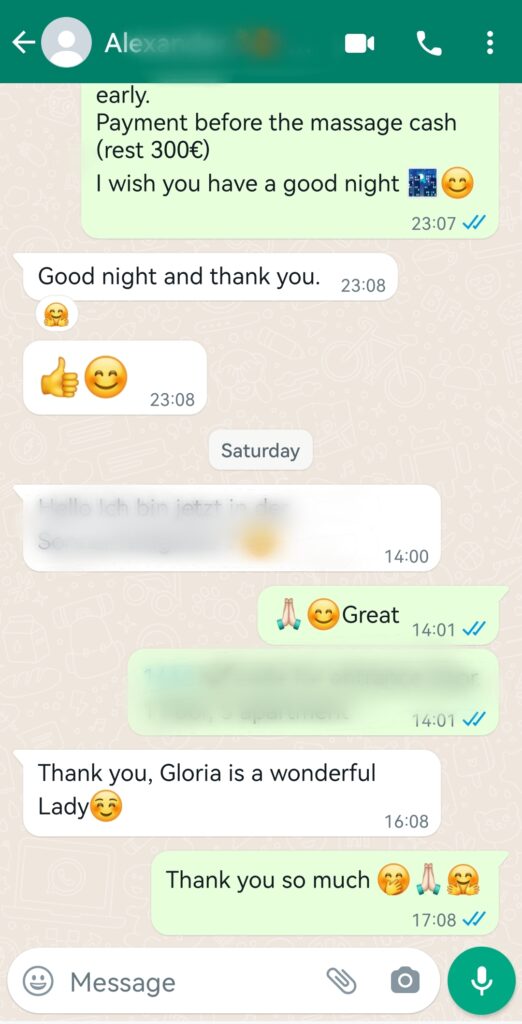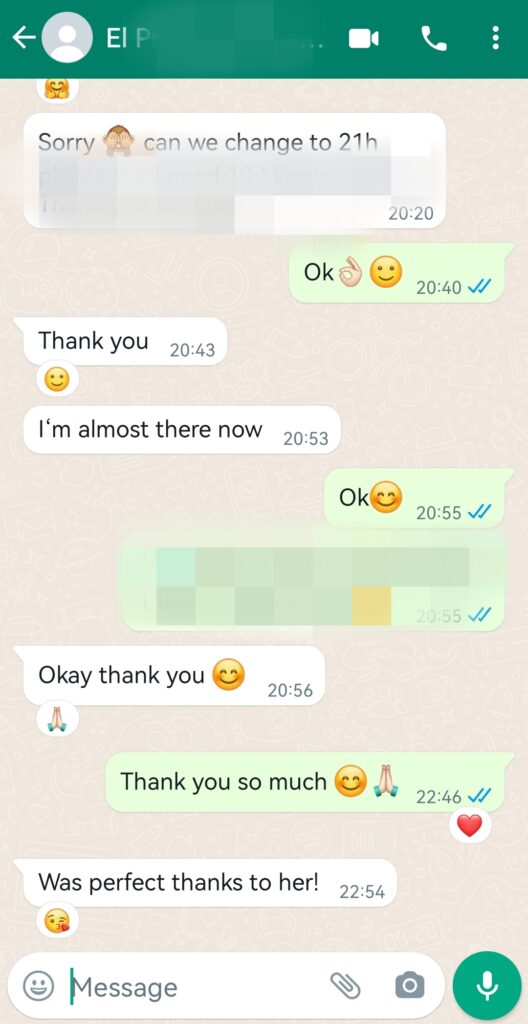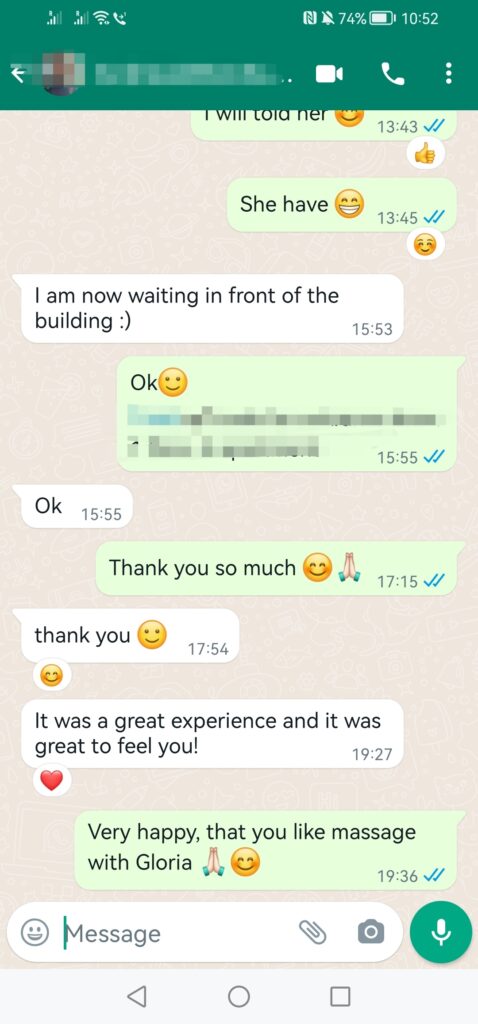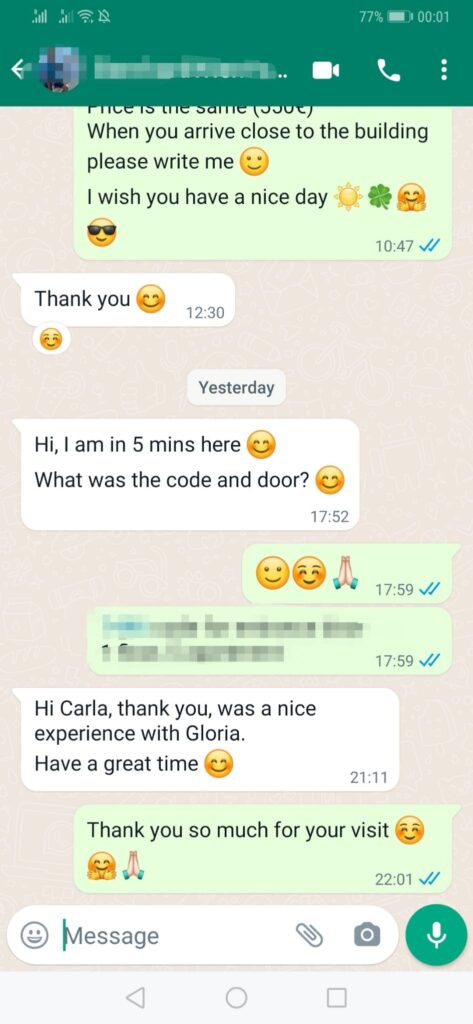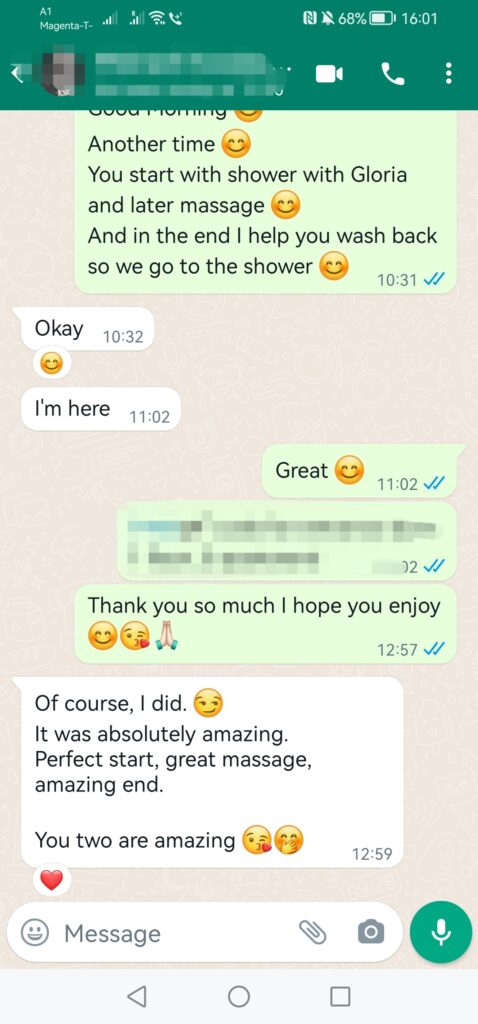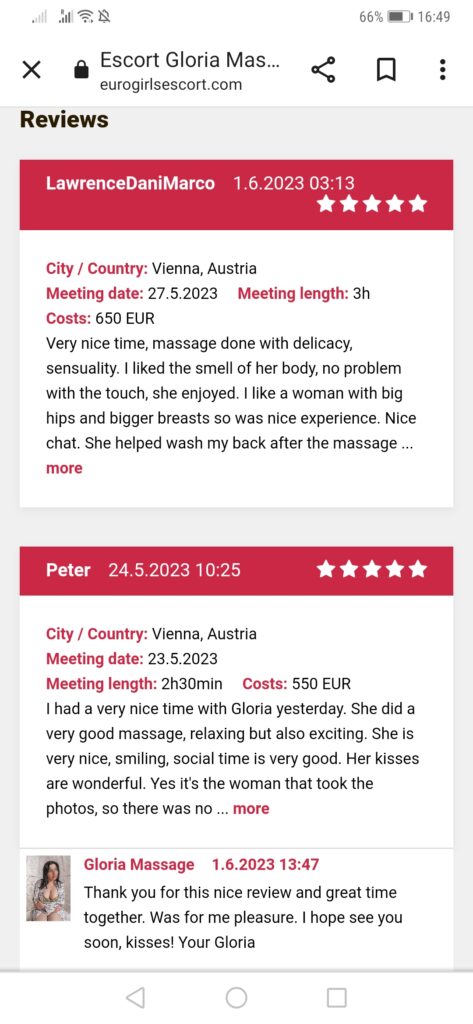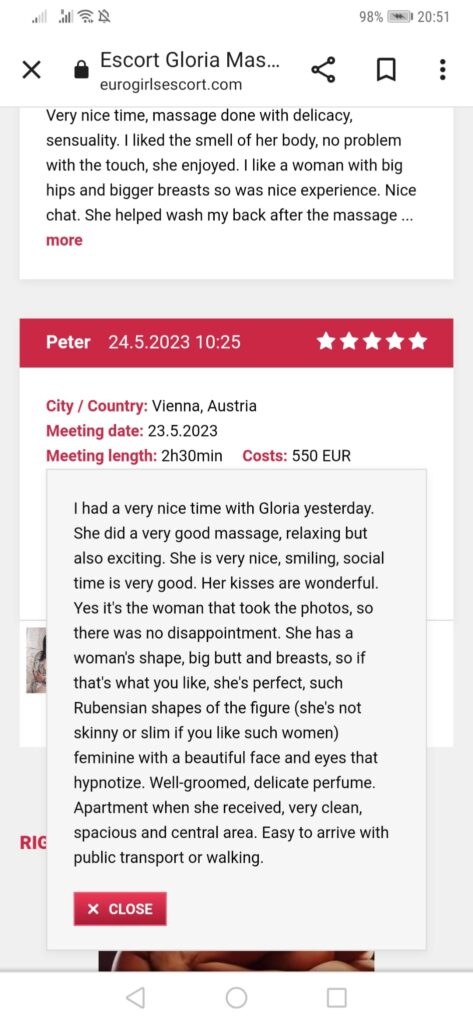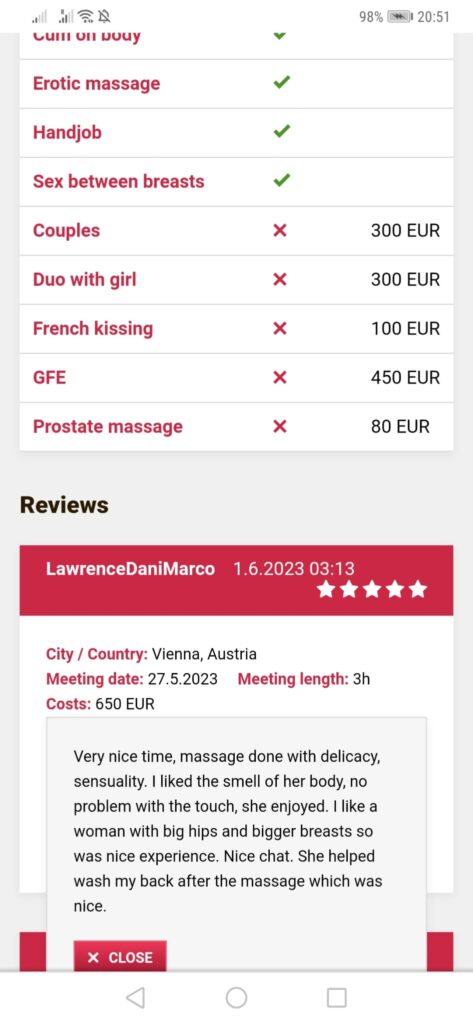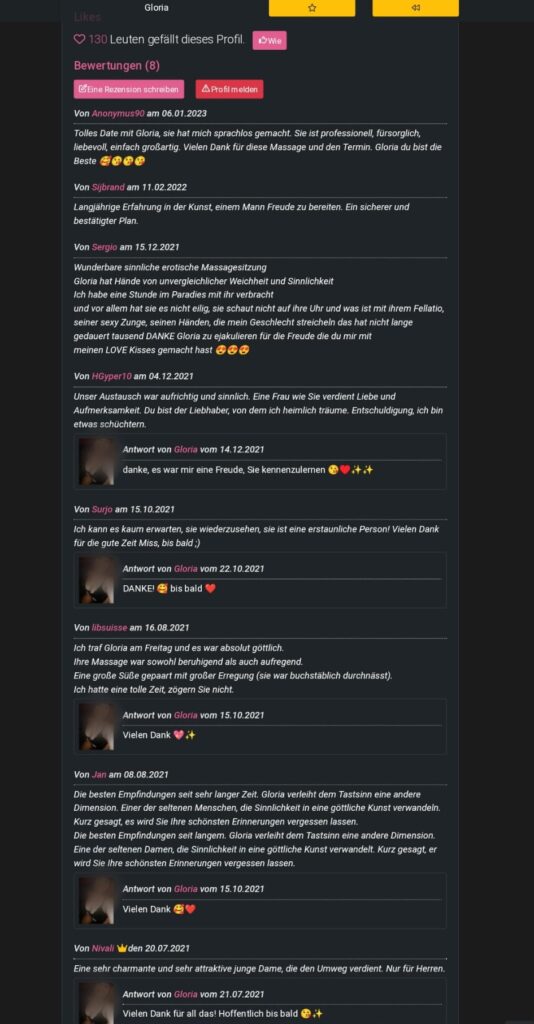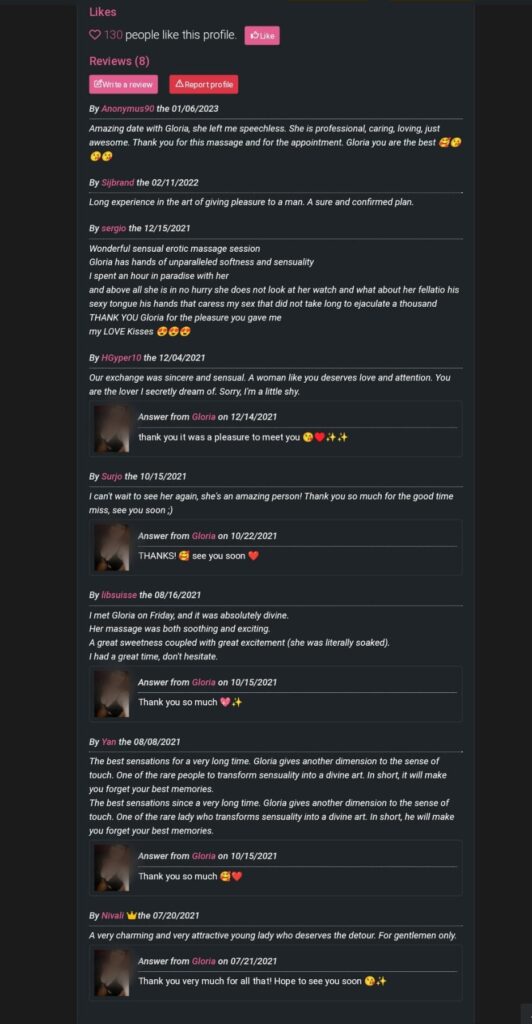 Masseuse Carla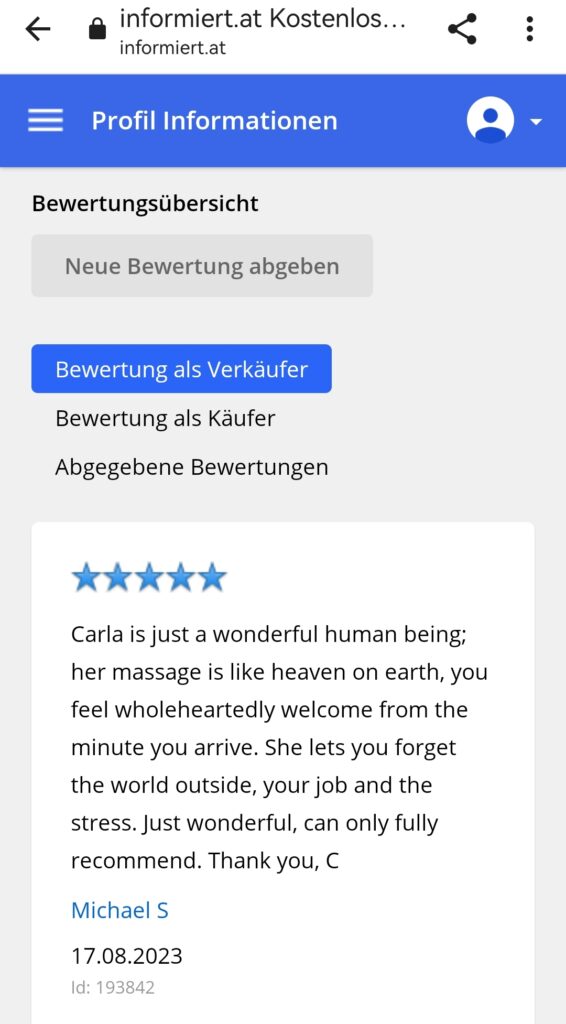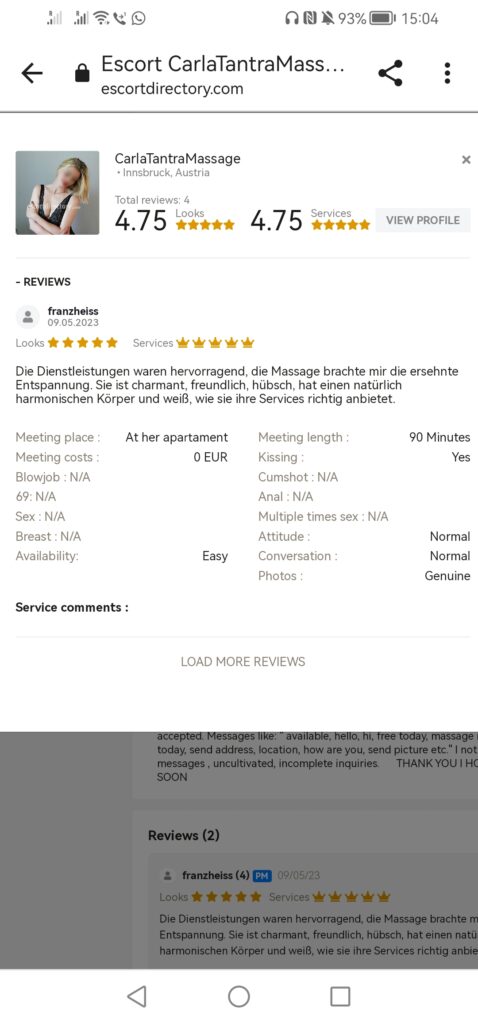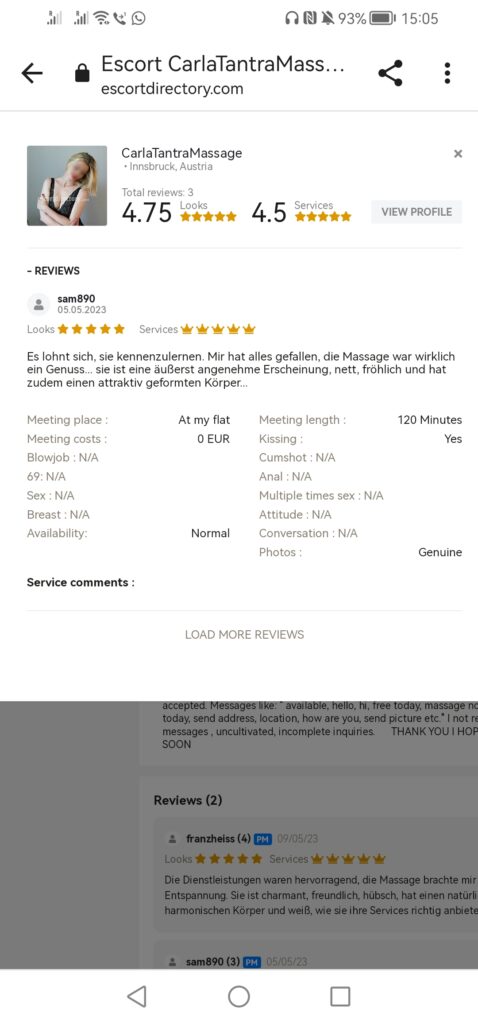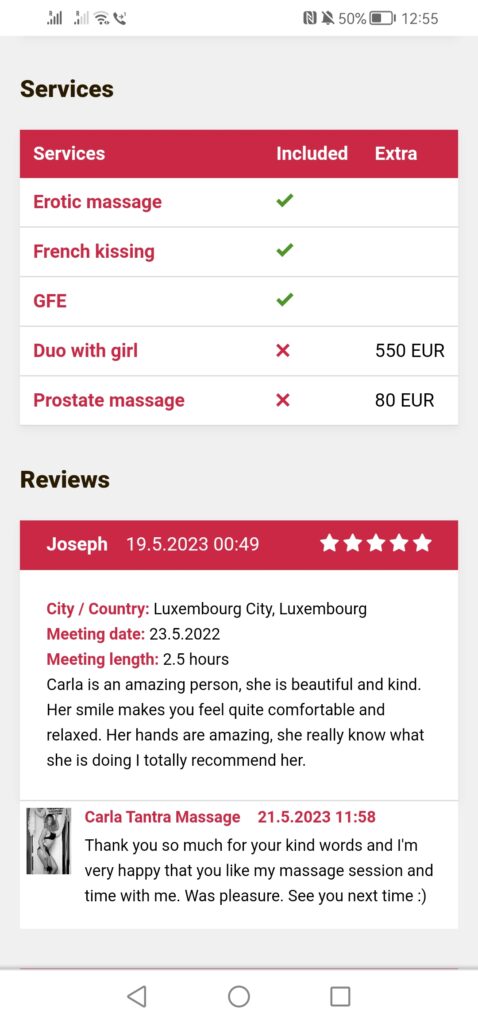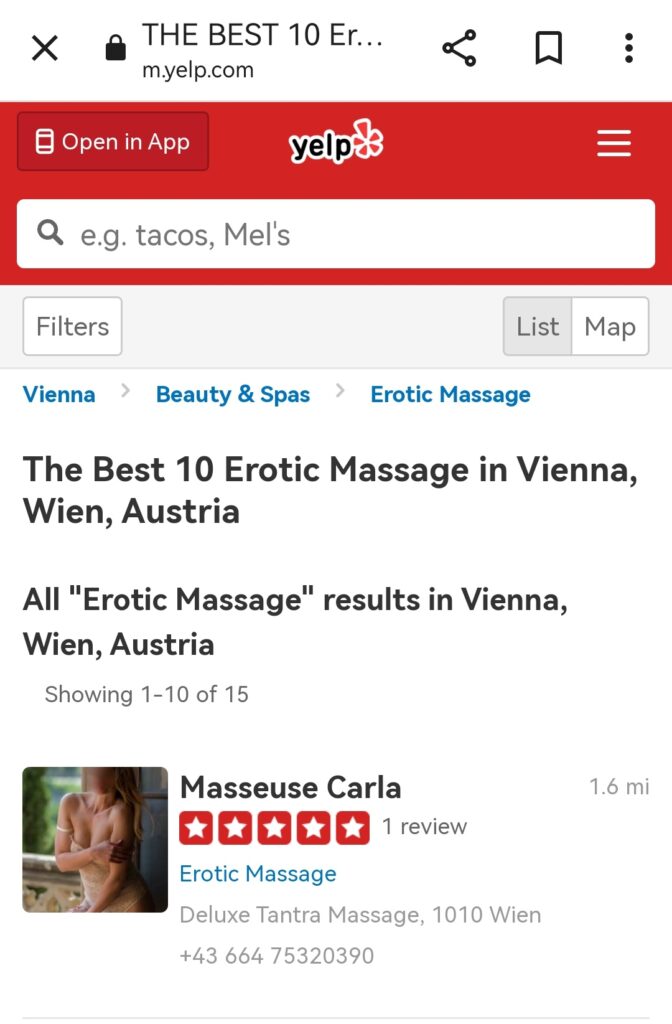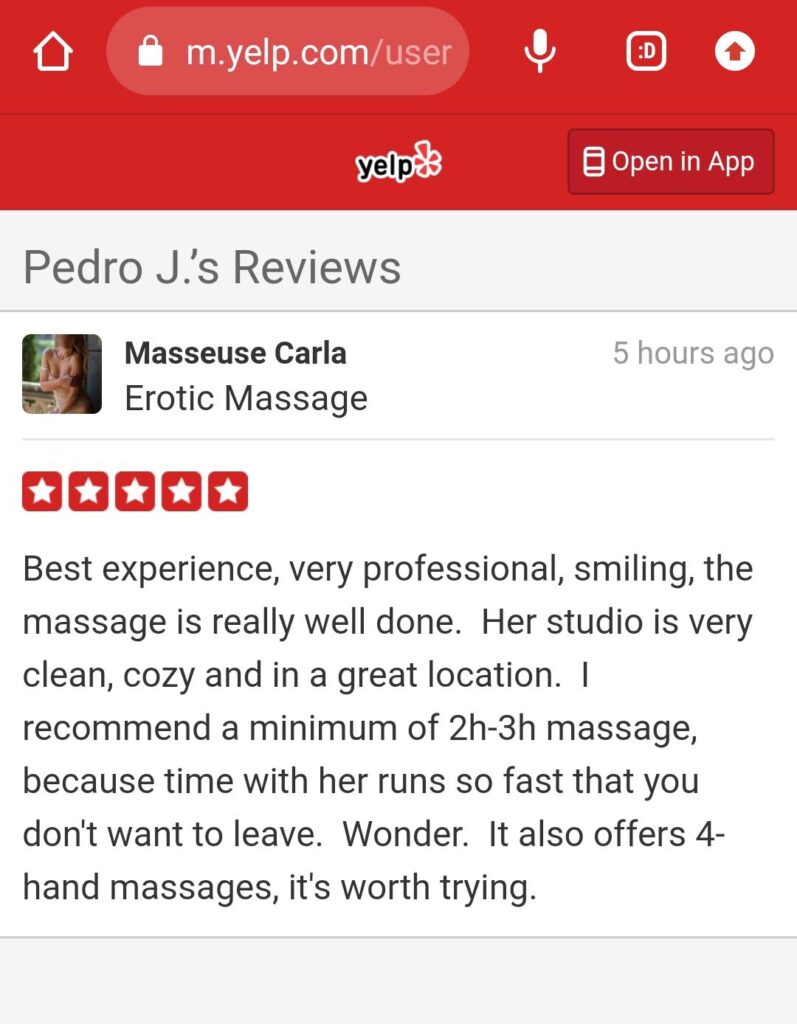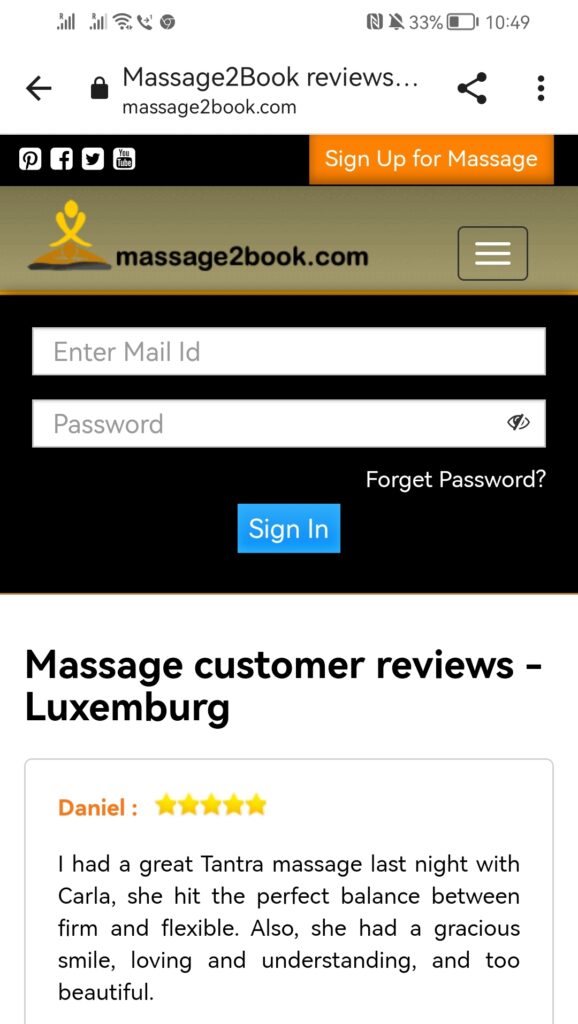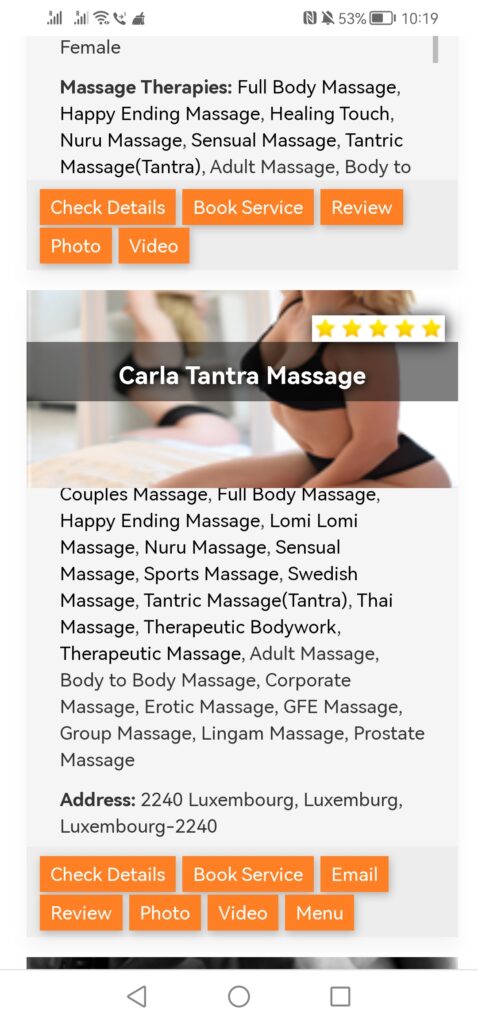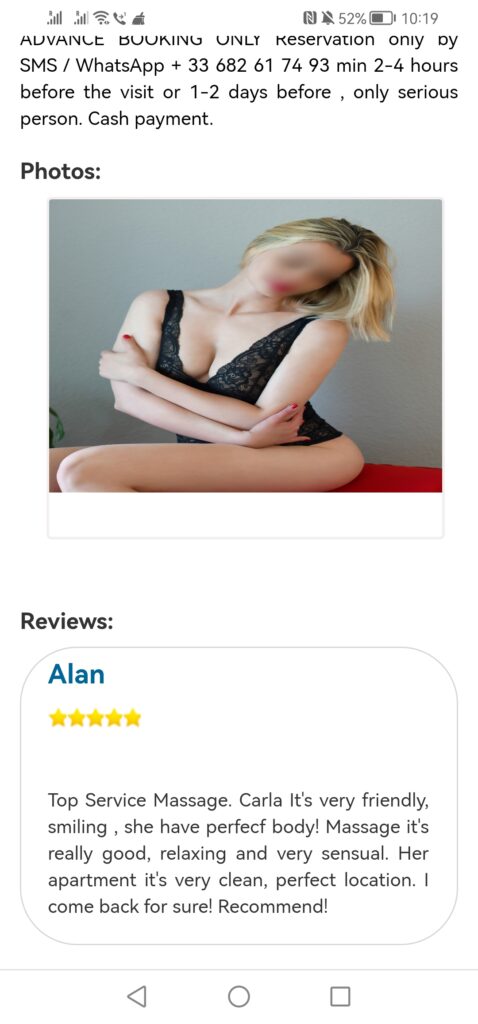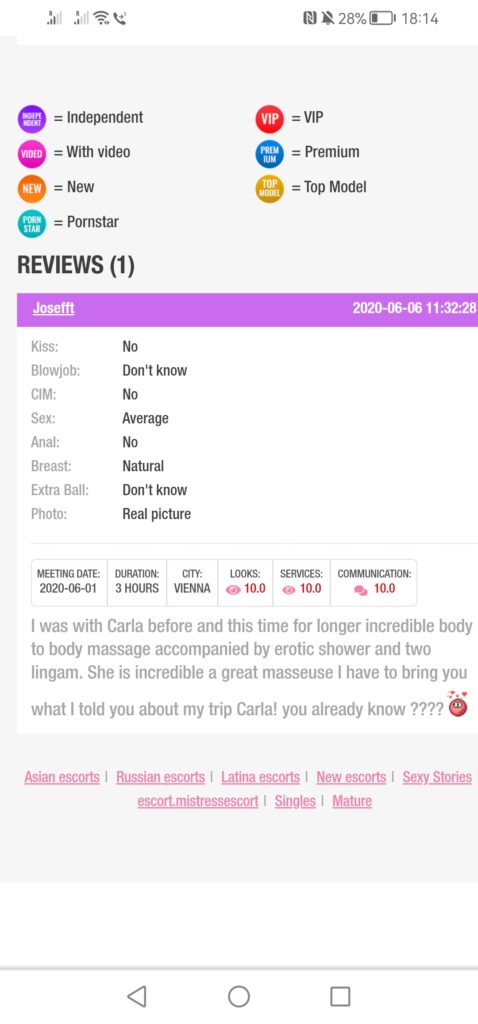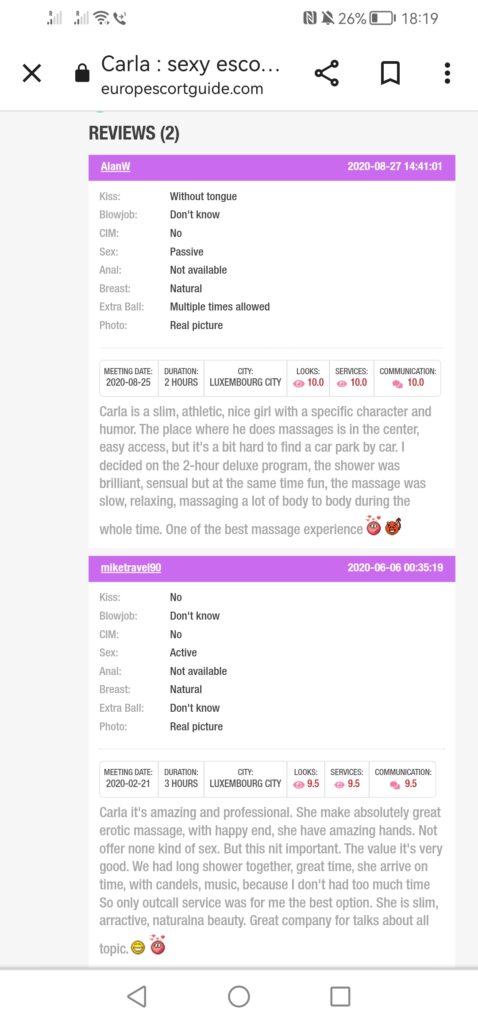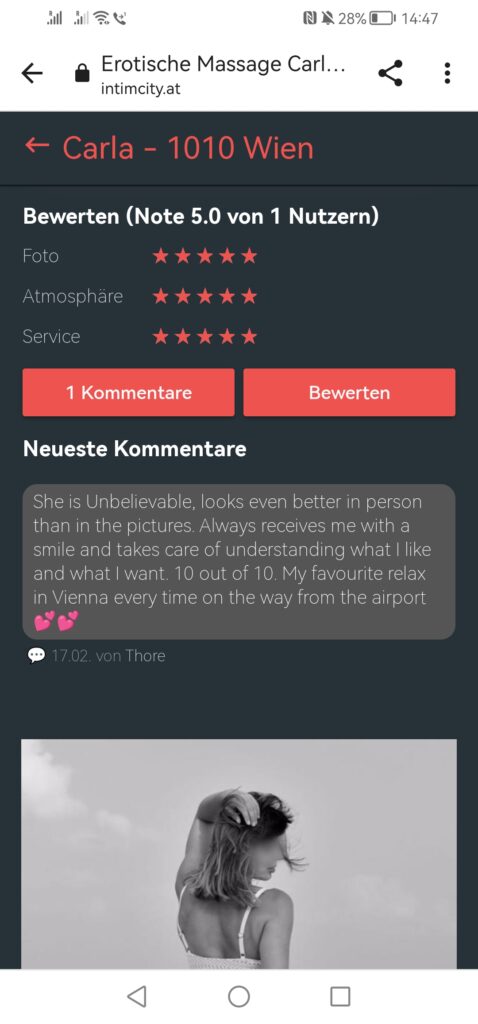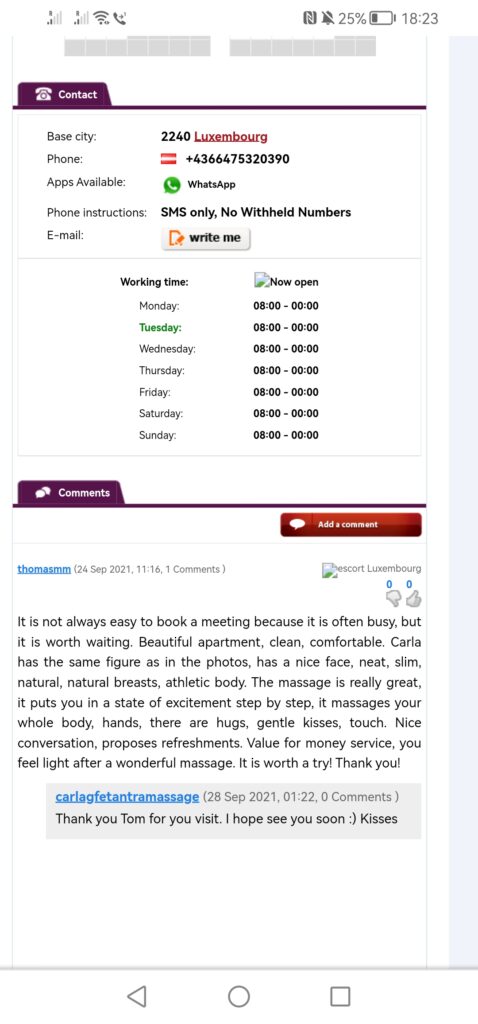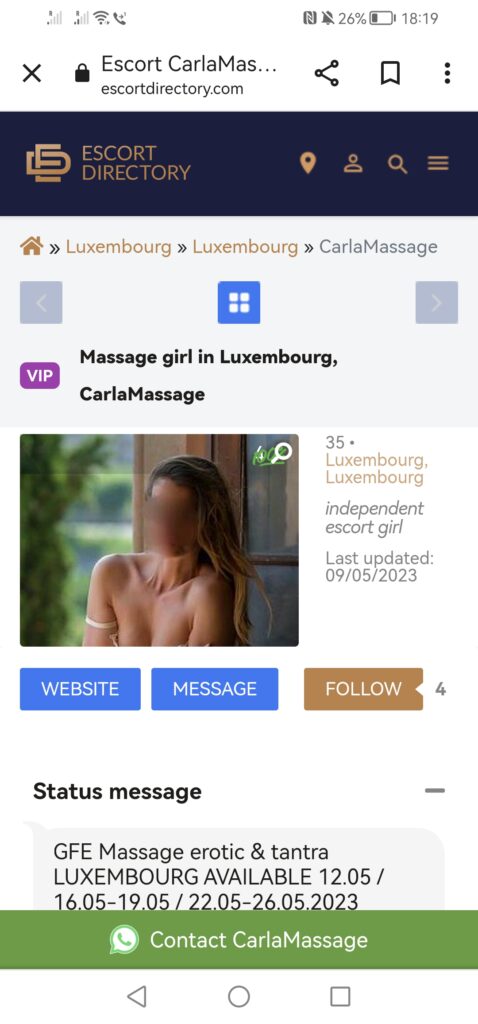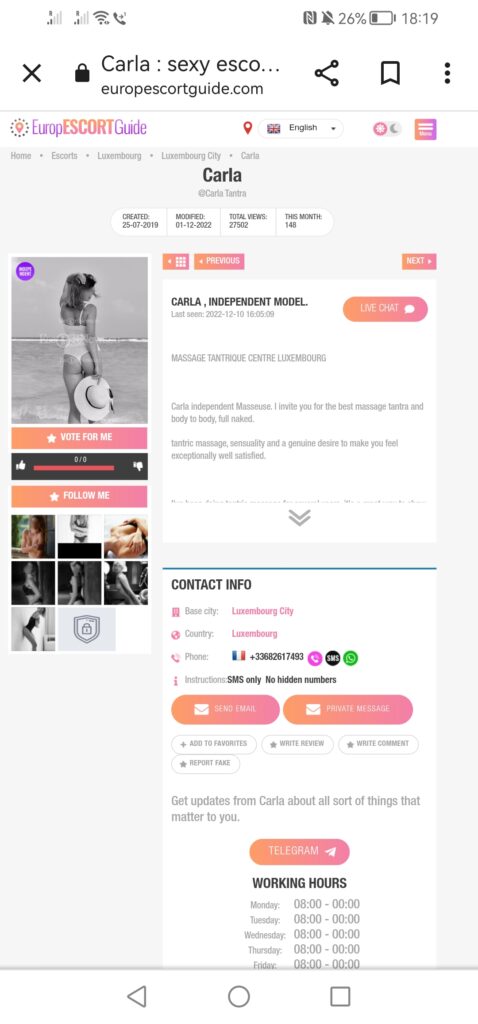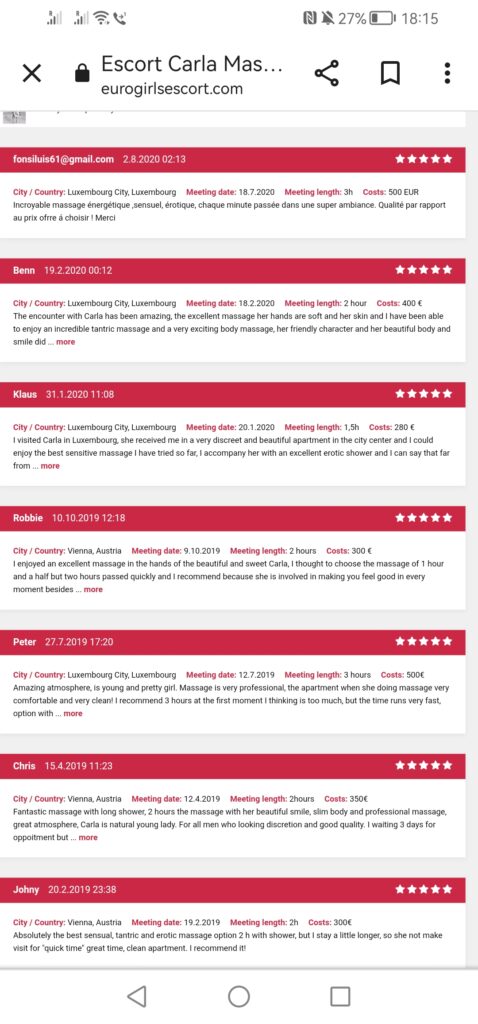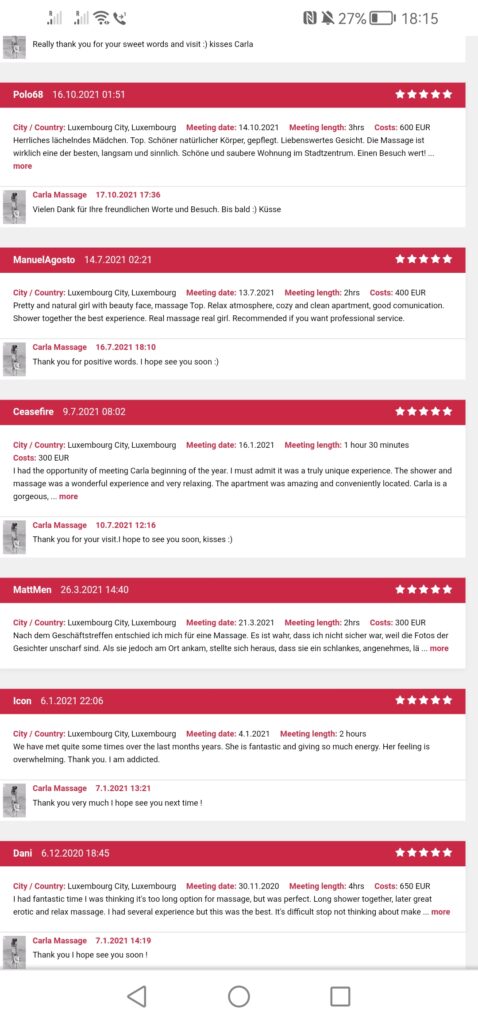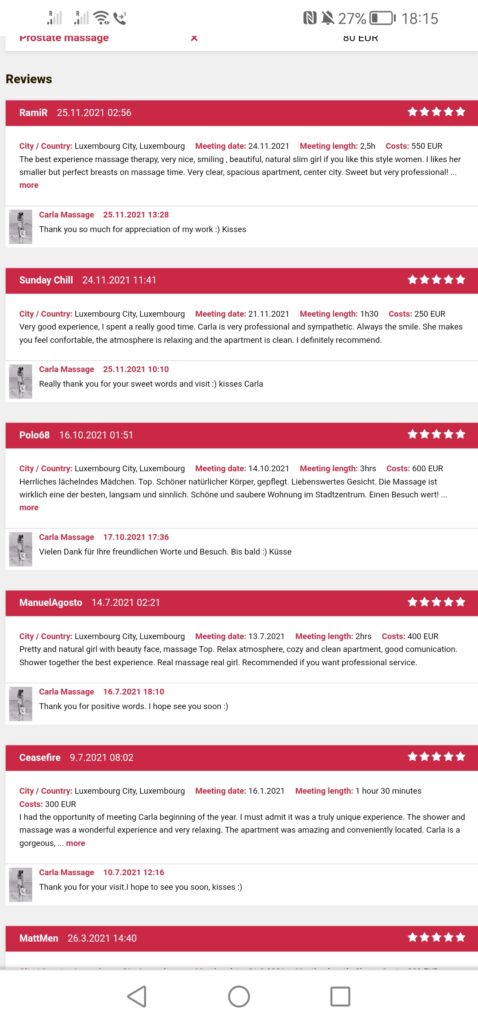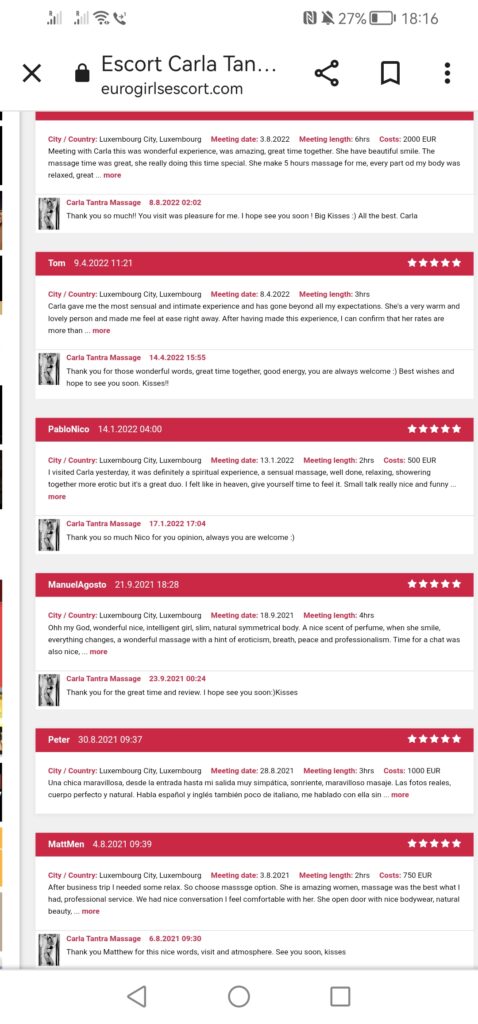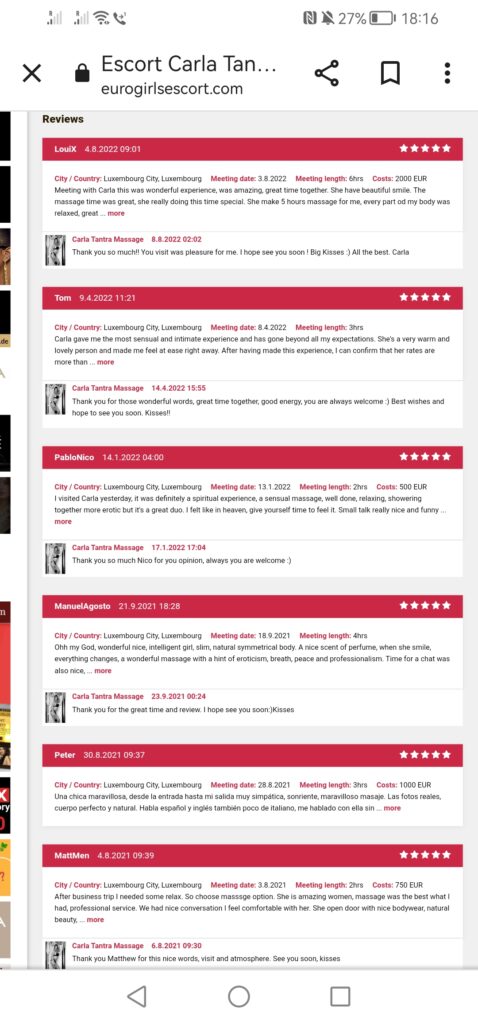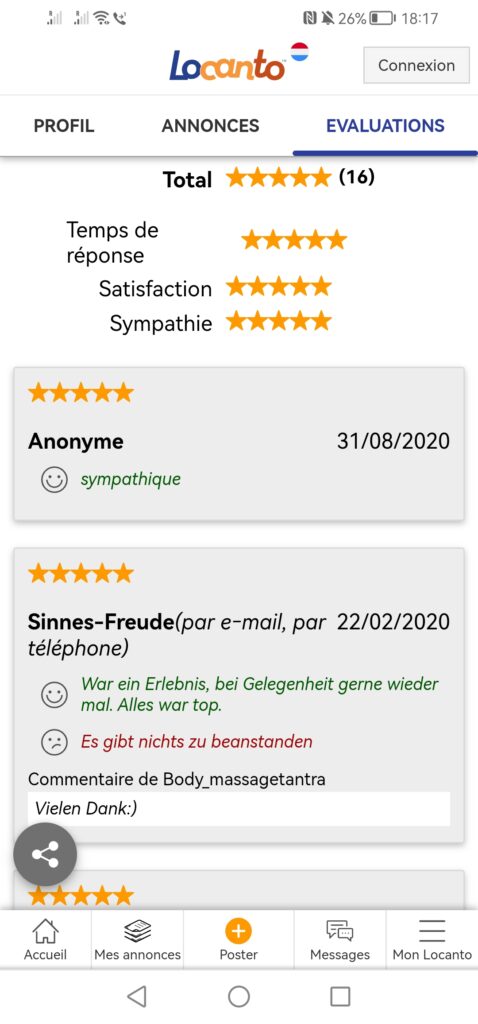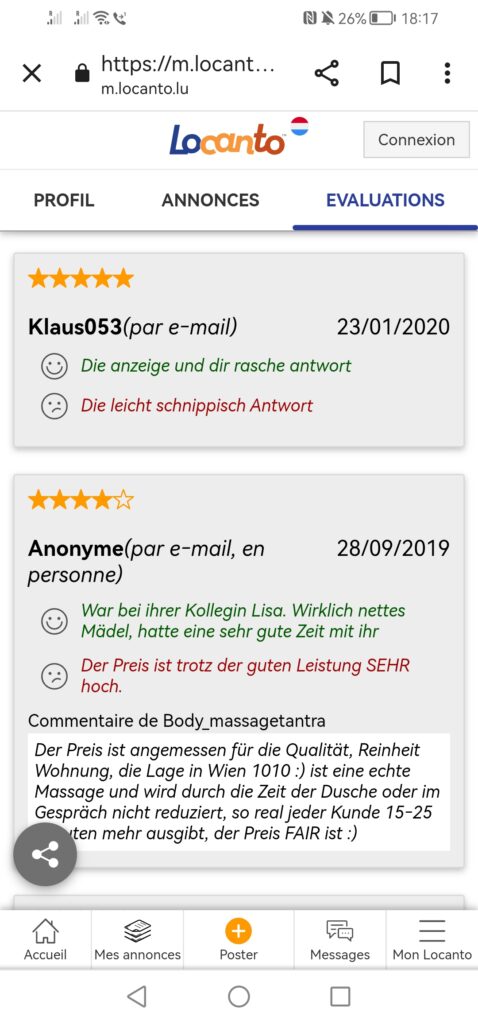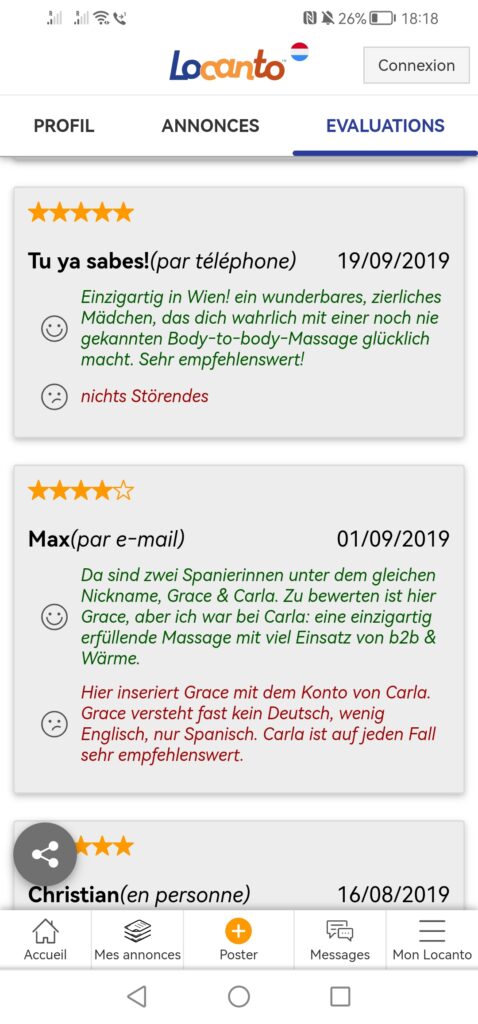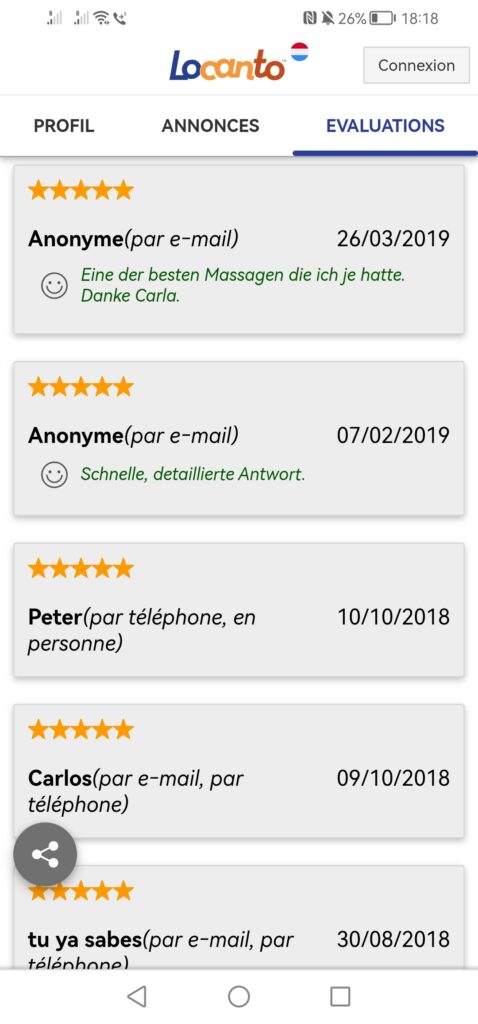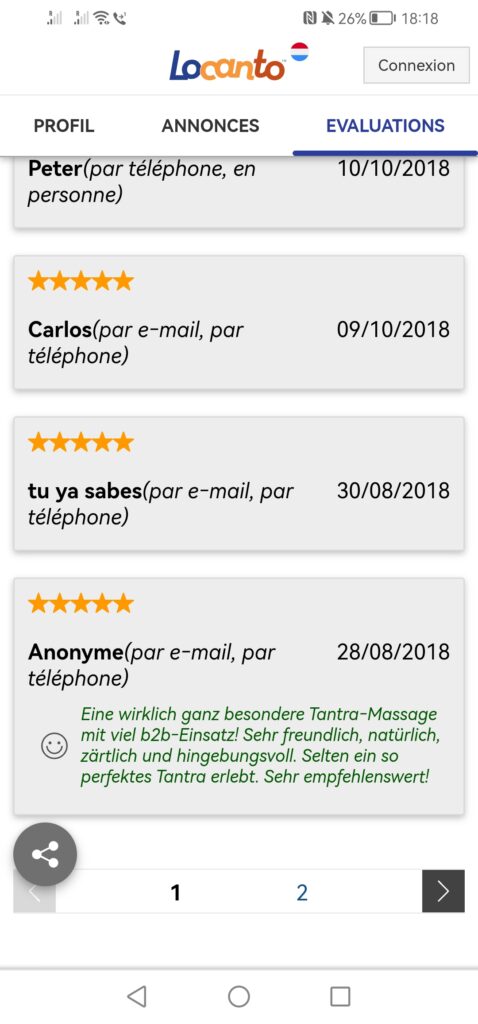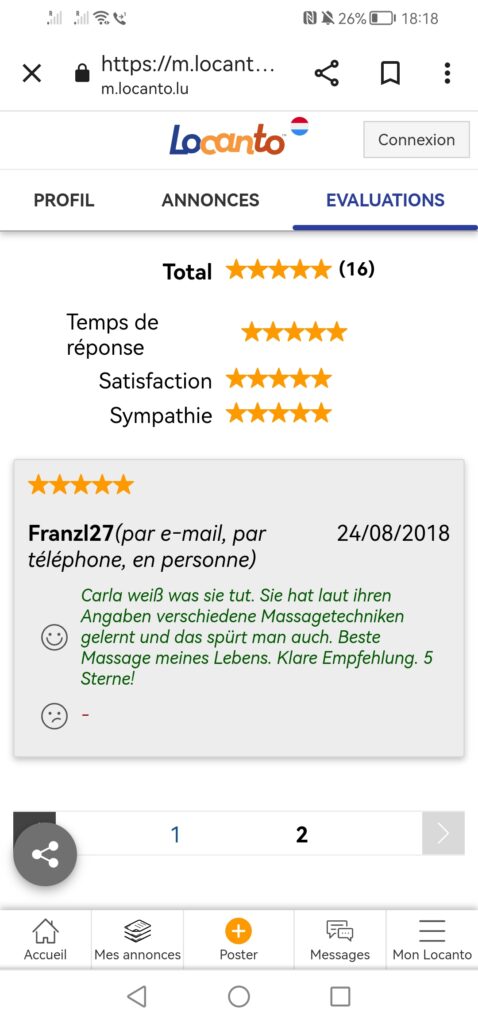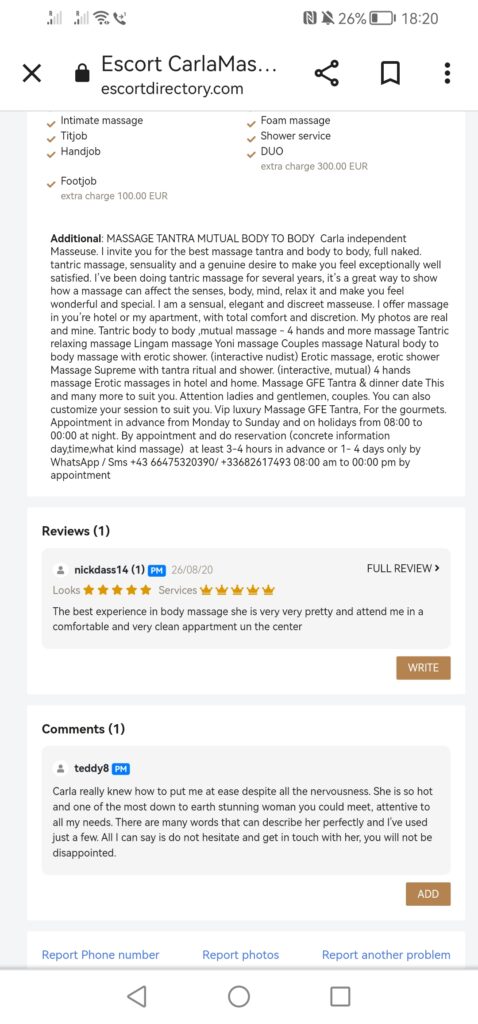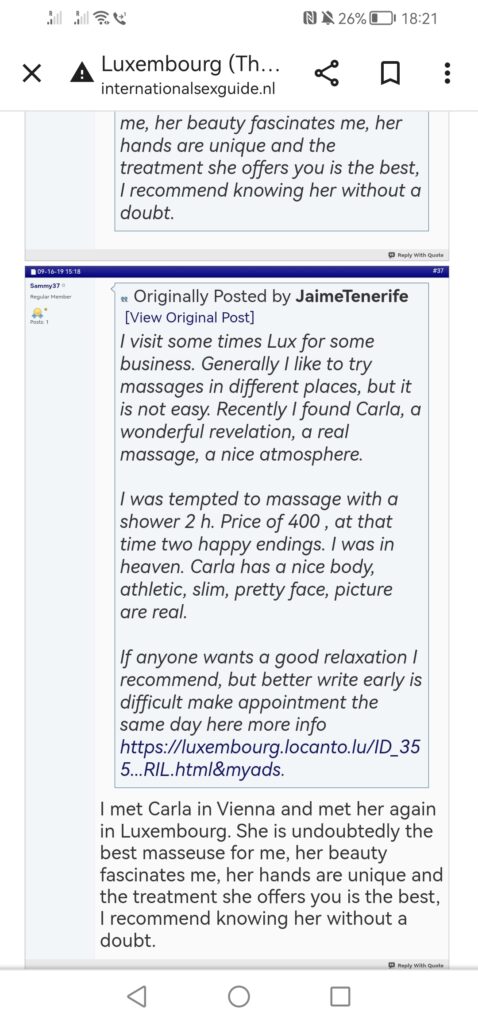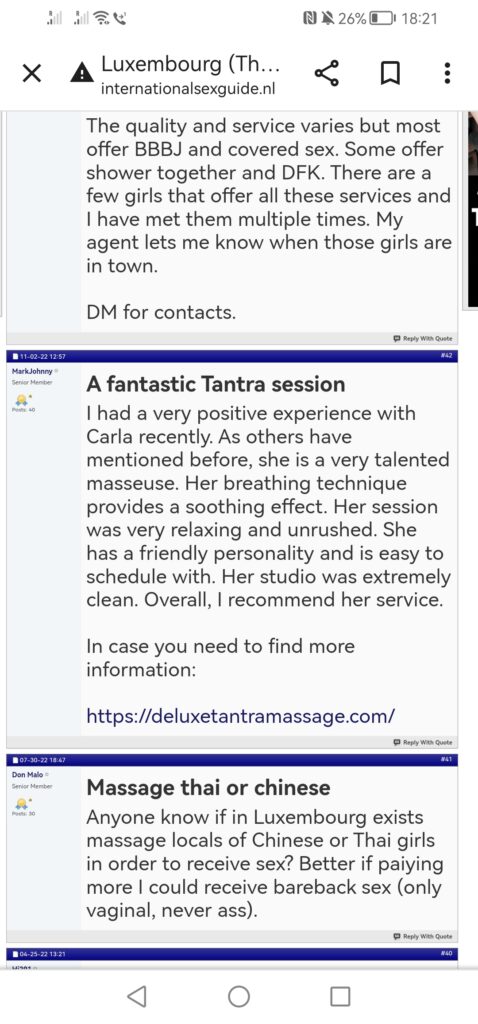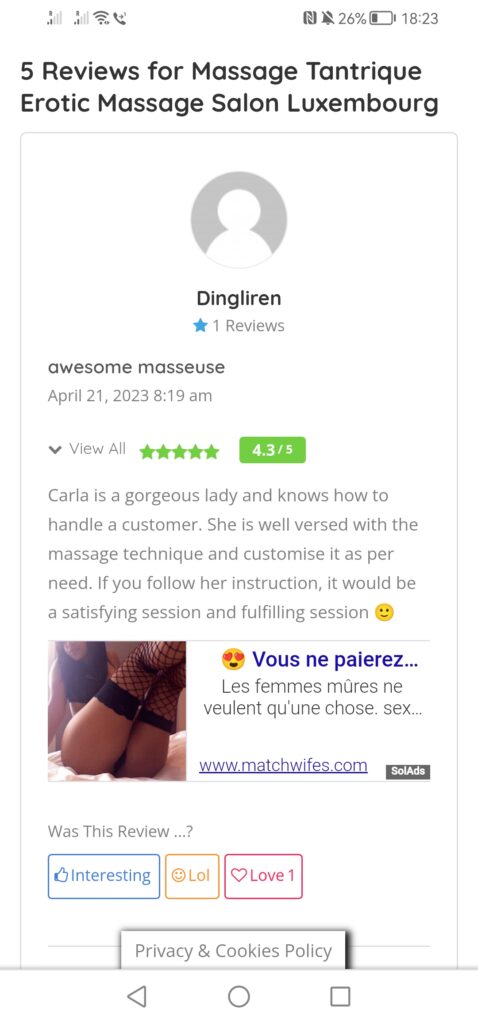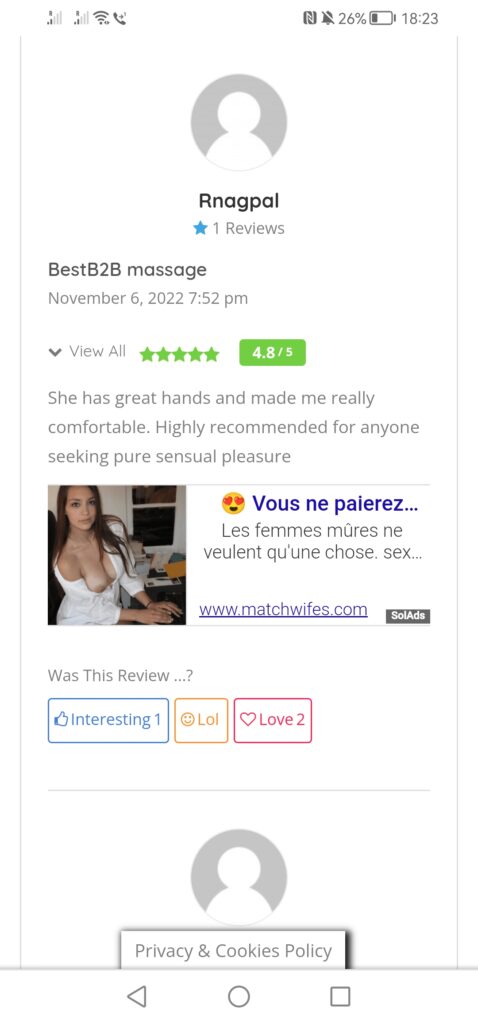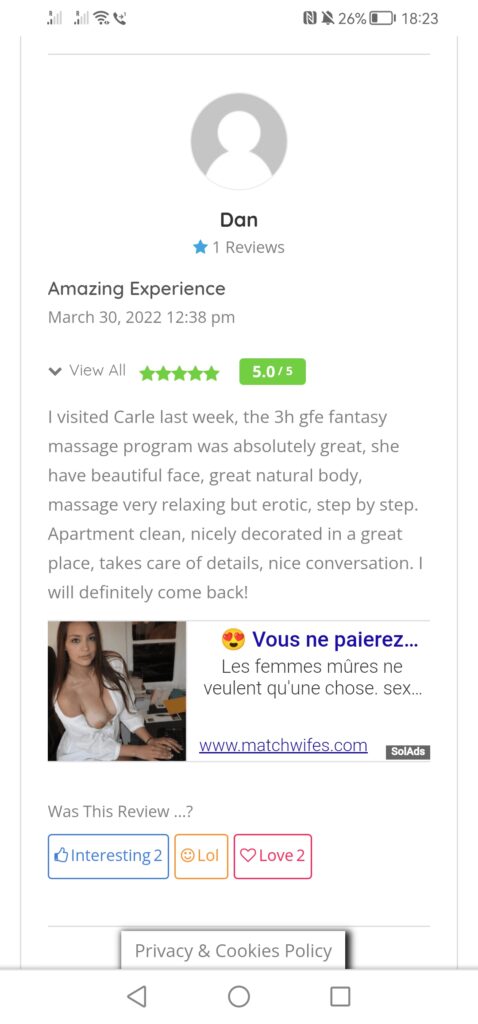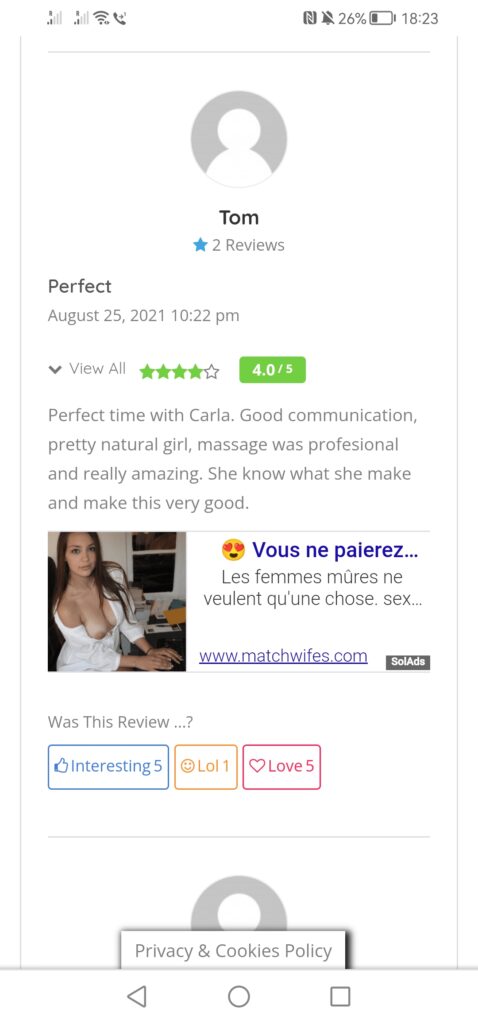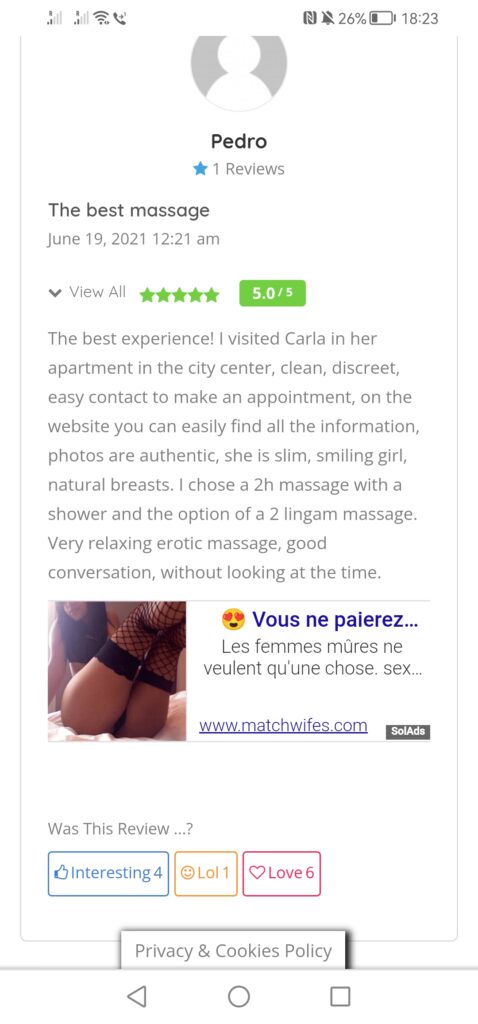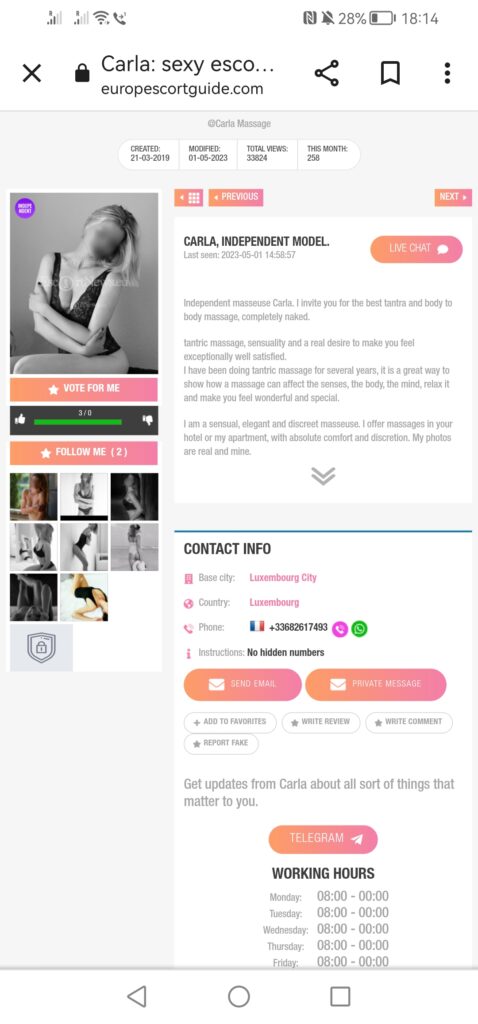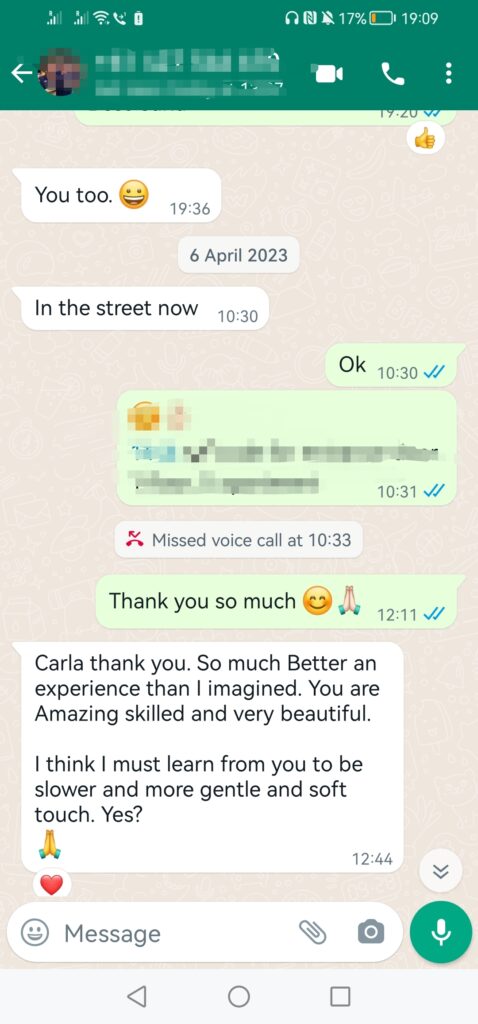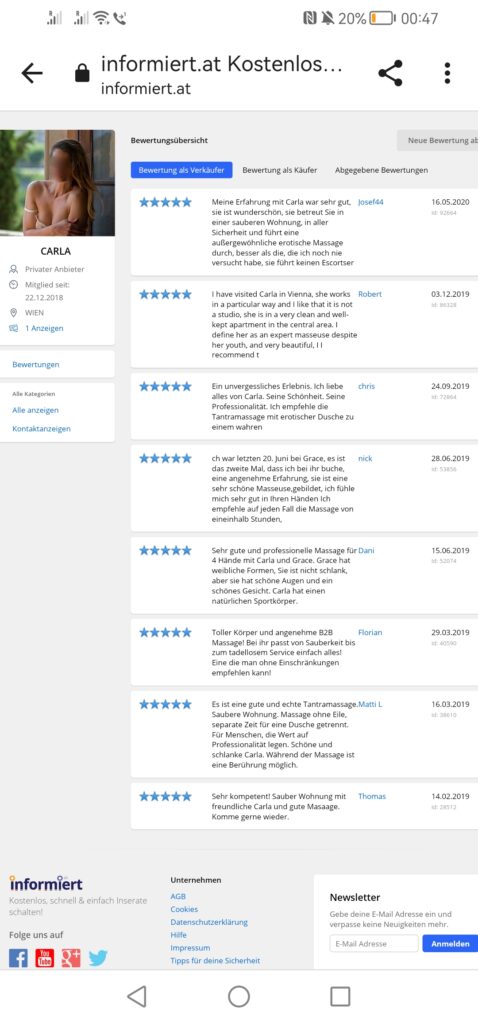 Nieniejszy mail jest pułapką na osoby rozsyłające niechciane wiadomości. Prosimy o nie wysyłanie na niego żadnych wiadomości gdyż Państwa adres może zostać pernamentnie zablokowany.
alexander@secretcats.pl
. Jeśli jesteś właścicielem niniejszej strony możesz usunąć tę notkę jednak pamiętaj, że ta pułapka ogranicza niechciane maile wpadające na Twoje skrzynki pocztowe.
Scroll Up