PAYMENT OPTION & CANCELLATION 
MONDAY - SUNDAY, HOLIDAYS - regular opening time 08:00 - 21:00
Appointments out of regular opening time between 21:00 - 01:00 - every massage extra charged +100

€
FOR REASON OFTEN CANCELATION OR NO ARRIVAL - SATURDAY,SUNDAY,HOLIDAYS - EVERY MASSAGE EXTRA CHARGED +100

€
It is simply unfair to call off a meeting last minute.
 I do my best to make every massage was good quality , it takes time and effort to adjust your individual expectations.
For me it's  lost of time and money, and for some other client - possibility to meet me. 
PREPAYMENT keeps away time wasters and scammers, and is a little compensation, if the massage doesn't work out.
 Unfortunately, the number of booking cancellations and their form leave no option for trust.
Please respect each other and each other's time
Booking for customers who canceled their bookings,

 

who often do not come at the last minute - booking only with 20% prepayment - phone top-up .
Reservation NEW CUSTOMERS with prepayment phone top-up symbolic amount, between 20€ - 30€  and donation for charity  of your choice symbolic amount 20€ - 30€ or my favorite below .Or only option with prepayment phone top-up symbolic amount.
After paying a symbolic fee/prepayment, it will be deducted from the amount of the massage, the rest is payable on the day of the visit before the start of the massage.
Phone top-up is done using your email address, we do not use our own phone number, the payment shows a discreet company name, a safe, discreet and quick form.
Please make a prepaid phone top-up and charity donation, screen - photo with the transaction amount  - proof that you helped or charge my phone :) 
Photo - payment confirmation, please send to me on  E-mail or WhatsApp. 
The rest to be paid on the spot on the day of the reservation before start massage.
PHONE TOP -UP
NUMBER PHONE + 33 682617493 ( ORANGE )

 
NUMBER PHONE + 34 625945066 (ORANGE)
NUMBER PHONE + 43 6643646776 (A1 ) or + 43 66475320390 (A1) or + 48 501943253 (ORANGE)
NEW - FOR REGULAR CUSTOMER OPTION PAYMENT  IN VERSION GIFT CARD - 
Before MAKE PAYMENT IN VERSION GIFT CARD - please ask me about some my personal information like Name & Surname
WISHTENDER  by buying a gift from my wishlist
(remember NOT to use in the description any words like "deposit", "payment", charge" etc. - your name will be enough) 
Maintaining a website takes a lot of money, effort and time.

 
I cannot afford changes, just to accept a pre-payment from someone and not do a massage.
I have been working for 10 years, there is no question of a fraud, I have a lot of opinions and reviews.
DEPOSIT, PREPAYMENT or providing credit card details when you do not show up at the appointment and charging the amount due for all or part of the service is a standard option in many beauty salons, hairdressers and doctors! it follows that there are a lot of people who do not make appointments, they will cancel at the last moment. Deposit 20% are charged by all agencies exclusive escort or high companion escort girls independent, it's standard rules.
Prices for massage are not negotiable !
My massage is extreme good quality, but make good quality of massage take time, make a lot of courses, 
learn years the style, spend money for this.
You have always fresh towels, a lot of products hypoallergenic  from pharmacy to take shower, 
clean space, aromatic candles, nice music and good quality massage oil.
My place to do massage it's  always high quality apartments.
I am serious and passionate masseuse, so for me it's very important  offer very good value what I do  for you money. 
Please remember everything this are cost and I work in expensive cities !
I expect that you make sure that you have time for arrive for our appointment.
PLEASE ALWAYS REPORT LATE !
Please remember to be punctual, please do not come too early or later than the agreed time.
If I do not receive any information for you about delayed.
I am waiting 10-15 minutes from the time when the massage is to begin after this time you visit is cancel.
If I don't have another booking, we can do a massage,
the delay time is included in the price of the massage.
Shortening the massage length 12 hours or less time before the booked service,  
the price remains the same as the original booking price.
If you not arrive  or cancel you reservation 12 hours before :
If you want visit me another day but you cancel visit for last moment, next reservation is payable double.
 I block you number, next visit impossible if you cancel regular visit or not arrive.

 
If I have a next booking and your delay time is too high, the massage is canceled.
If you make reservations a few days in advance, a week, two or a month.
I will always send you a confirmation email or phone message  2-12 hours before your visit me in this day.
If I do not receive a confirmation within the specified time, your visit is canceled.

Unfortunately, there are too many false bookings and last minute cancellations,  for this reason I don't want loose my time and prefer give this time another client interested massage, who can visit me.
I never cancel your visit without none reason , we always start our massage on time:)
Please respect my time and the time of other customer!
Always before and after a given massage,  need time for cleaning is needed in order to relax in pleasant conditions.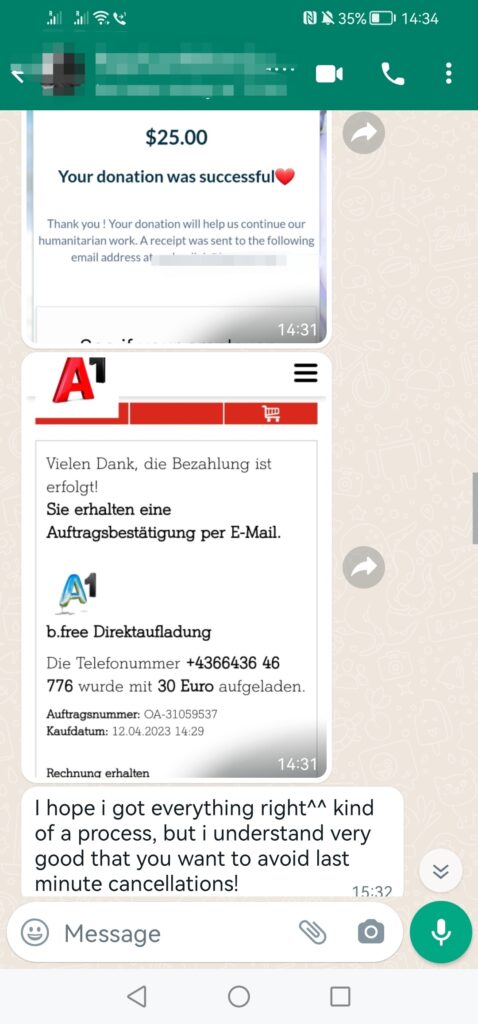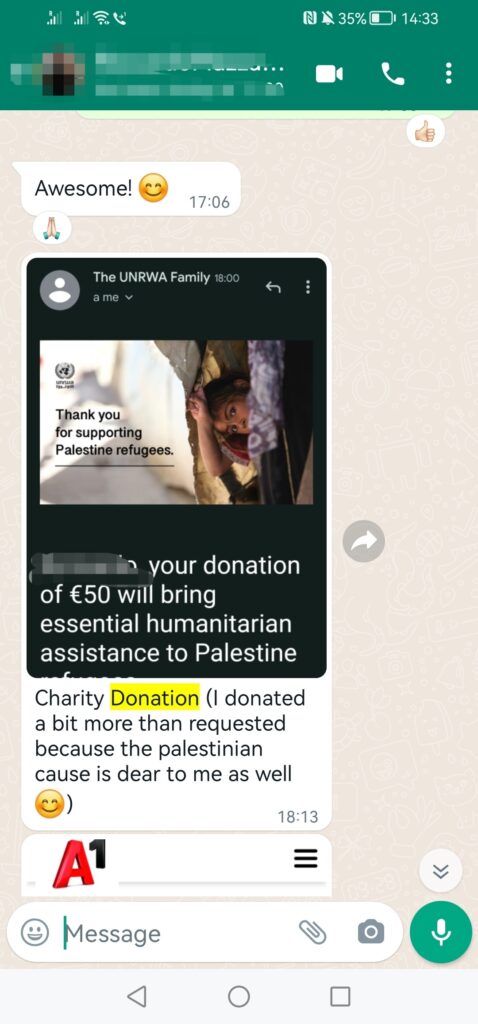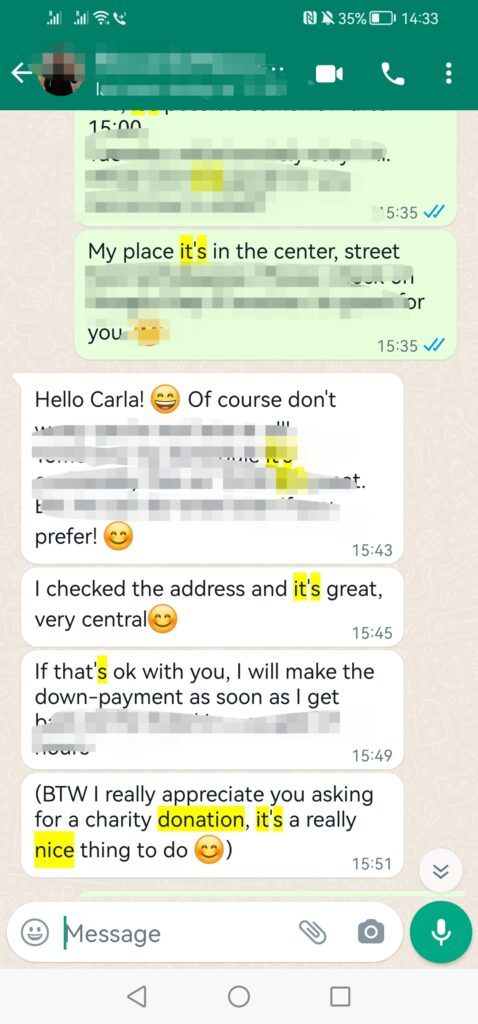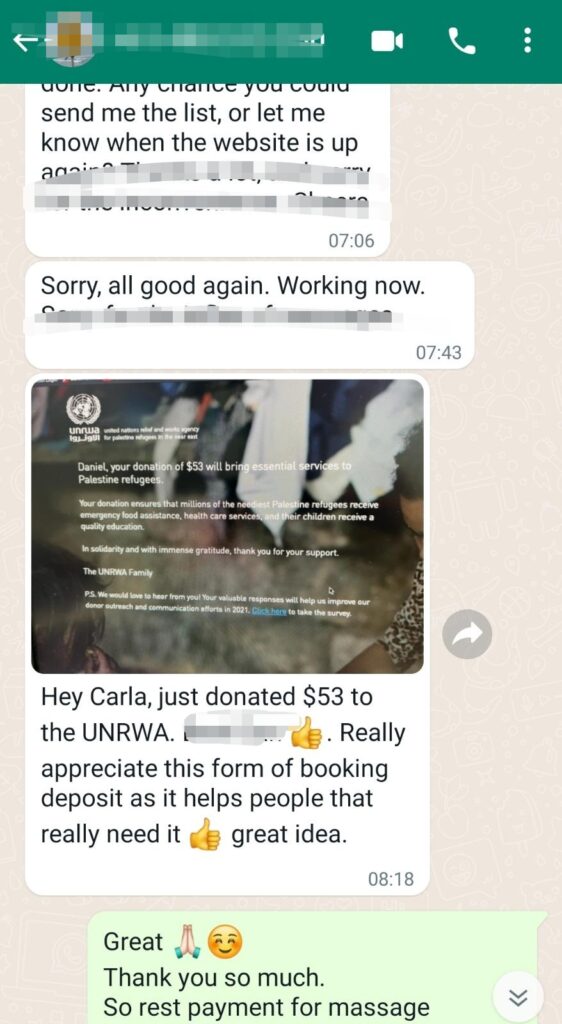 RESERVATION & INFO 
To make reservation for erotic massage incall, outcall, home you just have to write me concrete information :
1. The best option is writing  message, if I making massage is impossible to pick up phone.
2. Choose your erotic massage, write me which option is the best for you, what time, day, what kind massage, how long massage.
3. Give me the information  about  you name, age, nationality.
4. Give me the information about hotel  where you stay - option outcall massage.
During the massage it is not possible to answer the phone.
Please send e- mail with information, reply durant 24-72 hours.
Or text message / WhatsApp with information, reply soon that it is possible.
Calls with hidden call number will not be accepted.

 
I not offer sex service. Customers who ask about this, will be block immediately.
Messages like: " available, hello, hi, free today, massage now, free now, free today, send address, location, how are you, send picture etc."
I not respond  this  kind messages , uncultivated, incomplete inquiries or

 
If you  written me days, weeks, months with the same question, never arrive or not make answer for my message. This kind of number phone I block.
All information you find on the website.

 

Please understand I don't have time  for Chat, service massage is a demanding and time consuming activity.
I direct my services massage to gentlemen, cultural customer  who want to relax during the massage service, have a nice atmosphere, interesting conversations.

 
If you looking for/ expecting escort service, sex service and going beyond my website unfortunately, these expectations will not be possible.
Reservation new customers with prepayment phone top- up, symbolic amount, between 20 - 30 euro and / or  donation for charity, symbolic amount 20 - 30 euro.
Appointments out of regular opening time between 21:00 - 01:00  are charged with an additional fee.
I am not responsible for your bad experiences and scam of other girls, massage parlors, agencies.
I've been doing massages for many years, the photos are real and mine, so there is no question of disappointment.

 
Please do not send messages to send photos, selfies, even for a fee.  
I HAVE MANY PROFILES THAT ARE VERIFIED, you can see my body, pictures of my face are blurred for the reason of discretion.
Discretion on my part and expects the same. 

I'm serious, cultured and specific person I expect the same :) 
MEETINGS RULES
Reservation for massage please make minimum 3-4 hours, but better 1-4 days before the visit.

 
Reservation for morning time please make day before.
Payment for massage CASH, before to start massages. Please put  the payment on the table before starting the massage, during our first 10 minutes, so that at the end of the session I do not have to search or ask for payment, which puts me in an uncomfortable.

I always informs about the exact price of the massage, so that avoiding misunderstandings and sudden price increases, honesty is the basis of respect for each client.
Changing the massage for longer or additional services, please write in the message at the time of booking, during the massage modification is not possible, unless I have enough time before the next visit. 
I have time for small talks with you, help to wash your back after the massage, time for cleaning my space and moments for my rest.

As it's not so obvious to everyone, lets make it clear - the massage meeting starts with your arrival, not from the moment when you went into the bed after long shower :)

I know - time goes so fast ... But please, do not overstay our massage time.

 

If you want to stay longer if I have this possibility  simply ask if I have more time and pay in advance.
Dear customers, some useful information before booking a massage:  
Massage 1 h version has also returned, but please remember that this is a massage intended for short relaxation and it's receiver.
Remember that body to body, intensive lingam massage 1h15 this is the shortest version of  full version massage back , legs, head etc. you can touch the masseuse but according to the rules of respect, her back, breast etc. 
However, there is no option of masturbation or mutual touch.
The versions do not contain elements such as in the deluxe shower massage, gfe fantasy massage or gfe tantra massage.

If you are looking for a more interactive massage please book the more interactive version to avoid disappointment and respect another customer who pay for more longer and interactive version , all customer have the same quality and rules of massage, not exist better o favorite customer who receive more :) 

Please remember that 1 h or 1h15  is a short time if we take into account the relaxation massage + erotic lingam massage,  the massage starts with deep relaxation and continues at this pace until the climax, there is no sex service, so please consider the longer versions of massages if you need more time for enjoy full therapy.
PREPARATION TO THE SESSION
Limit or Avoid alcohol so that energy can flow more easily through your body, your massage will be more pleasant and relaxing.

Try to avoid masturbation for at least 24 hours prior to your massage procedure.
Make sure the meal is two hours before starting the massage.
Turn off or silence the phone, end business calls. So that the sound of the phone does not disturb us during the session, it introduces a nervous atmosphere, tension.
Close your eyes during the session, enjoy, relax with the touch of your masseuse, music and the scent of candles, it will make your massage session even better and deeply relax you.
Give yourself some time to relax and breathe before the session. Keep an open mind and heart.
Touch is possible, if you want to touch me, do it with respect, calmness and the same as I do.

 
Tugging, hard touch, nervous changes of position do not facilitate relaxation, nor are they pleasant to massage.
Massage can be very exciting, but please remember not to shout or scream, however, it takes place in a place where there are other residents, discretion is very important. The tension can be reduced with a deep breath, which if properly done, enhances the dose of pleasure.
Personal hygiene should be a common sense for everyone who wishes to spend quality time  during  the massage.
Prostate massage or Anal Touch  it's possible make if you don't have some sexual disease, hemorrhoids, skin rashes etc.
If I see that there are no such contraindications, then it's possible do it.
Therefore,  always before the start massage please take a shower,  smell nice and have a minty-fresh breath.
INCALL AND OUTCALL OUTFIT  STYLE 
I dress in a sober, casual , elegant way. Nice underwear under the clothes.
Outcall - No miniskirts, stockings on top, necklines, high heels.

 
Make-up I use subdued, natural, sometimes an accent on the lips, non-black eyes make-up.

 
A massage hairstyle I tie my hair in a bun.  It is not very aesthetic, hygienic, professional massaging use the oil with my hair unbound, which will be dissolved everywhere on your body :)
Short, neat nails, no tips, massage with long nails cannot end well :)

 
Usually I use a perfumed gel or body lotion to stimulate your senses, but never intense strong perfumes, sometimes I use male deodorant. 
TIME FOR TALK IT'S VERY INTERESTING BUT...
Dear Gentlemen ... there are some questions which are not the most important during the first massages visits...
How much money you spend for apartment, rent, work etc, how many customers you have per day ...?
Hmm ... this is my business and my private bills from my pocket :) Often, after "such requests", clients started their own massage businesses, copying mine... 
I don't ask you about you account bank, wife, girlfriend or your work and how much you earn and spend for month :)
Questions about my privacy are okey but depend what form you ask and about what you ask me, don't ask me:
How old are you -  never ask women for age ! What is your real name?
Do you live alone at your place? Do you have kids, maybe a boyfriend, husband ?
And if so - does he know, where is your family, they know what you make? ...
This are not urgently question in our first / second / third session massage, if you are very regular customer from long time ... yes we talk about a lot of topic even are privacy, but not first / second / third visit massage .. .
Would you let me to take you for a lunch, dinner, coffee ... but privately?
No, never make meetings with customers after my massage work time, have my private life.
Do you offer sex service ? I will pay more, we know each other longer time...
Dear customer , rules are the same for every visitor.
I not offer sex option in my massage session, even you want pay extra, so please don't ask me about this , becasue  I will block you immediately, next visit impossible.
Is erotic massage the same as sex?
No, these are completely different things. Many people are accustomed to associate erotic massage with a mandatory intimate component, but this is just a stereotype. I will prove to you that such a massage can be better than any kind of sex.
Thank you and  see you soon !